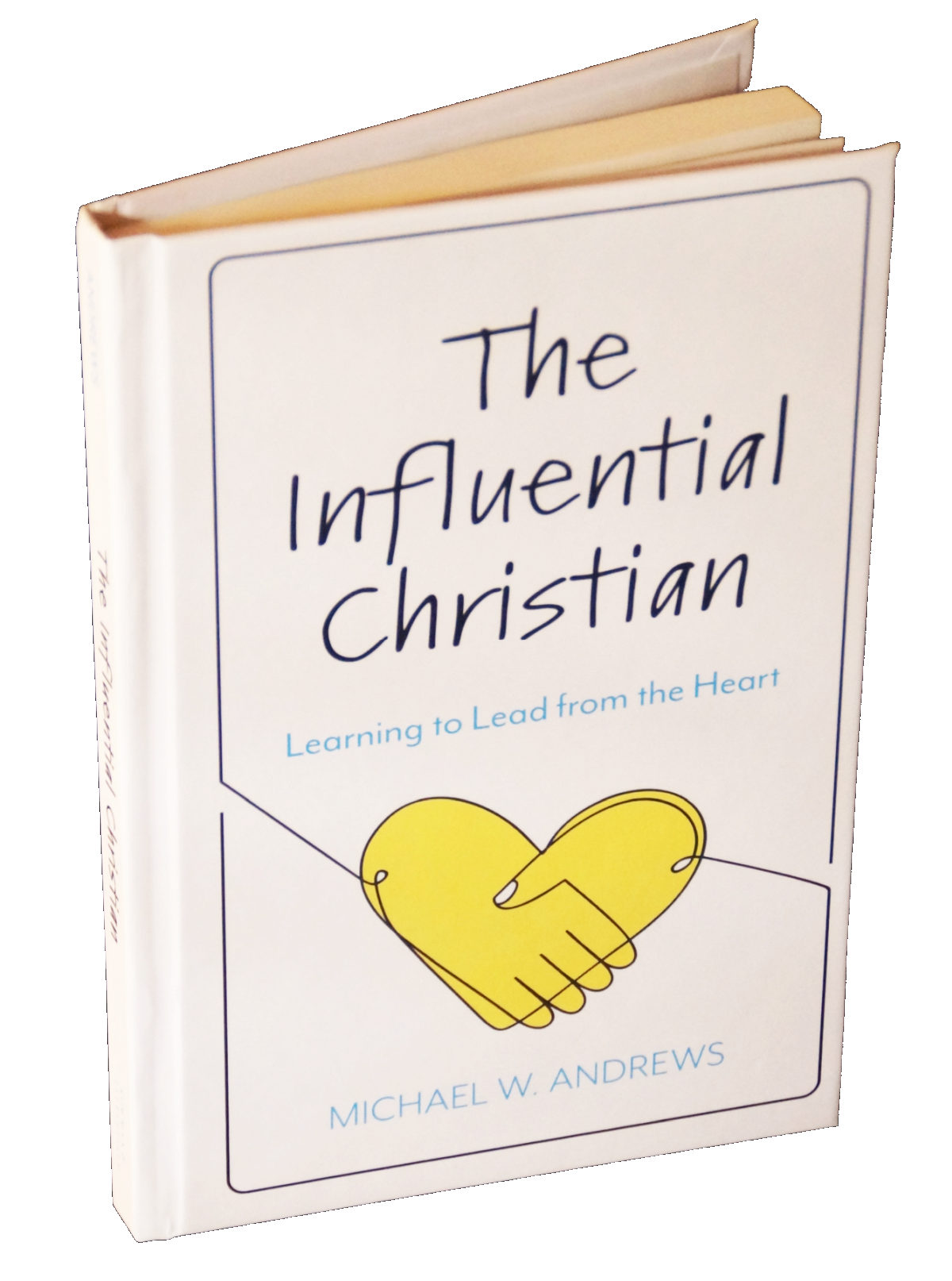 "The older I get as a minister and a man, the less enamored I become with the career-building and name-making 'resume virtues,' and the more enamored I become with the 'eulogy virtues.' These are the virtues we hope people will remember at our funerals such as love, kindness, generosity, approachability, and the like. With this hope in mind, my own daily prayer is that God will grant me character that exceeds my abilities, and humility that exceeds my influence. I am thankful for this wonderful book that Michael has written, which serves as a compelling road map for how to get there." — Scott Sauls, Senior pastor of Christ Presbyterian Church, Nashville, TN, and author of books including Jesus Outside the Lines and A Gentle Answer
"Michael Andrews understands the peculiar character of leadership in Christ's name. This book shows an experienced Christian educator's wisdom at work and gives practical guidance for how we can better influence fellow Christians for more faithful participation in Christ's mission." — Will Willimon, Professor of the Practice of Christian Ministry at Duke University, United Methodist Bishop, retired, and author of books including Pastor and Accidental Preacher
"What a refreshing study about how to become a more influential person! With solid research and winsome sensitivity, Mike Andrews emphasizes the value of empathy at a time when this virtue is sorely needed. This book will make you a more faithful leader and, more importantly, a more caring, Christ-like person." — Andrew Taylor-Troutman, Pastor of Chapel in the Pines Presbyterian Church, Chapel Hill, NC, and author of Gently Between the Words: Essay and Poems
"In The Influential Christian, Mike Andrews takes us on a journey in leadership and learning, by asking whether we would like to have an influence on other people. In guiding us to answer the question for ourselves, Mike explores the multifaceted virtue of empathy, by showing how influence is formed through practices that allow us to grow both internally and in our relationships with others. As members of Christian communities, Mike calls on us to learn from Jesus, the ultimate exemplar of empathy, as we grow from his divine influence on us and manifest that influence on others. This is a provocative read." — Jonathan C. Augustine, Senior Pastor of St. Joseph AME Church, Durham, NC, and author of The Keys Are Being Passed
"When it comes to matters of the heart, there is no better guide than The Influential Christian. Mike Andrews' modern take on Christian teaching presents an empathic approach to developing seekers in the faith. In a precisely developed narrative, this book unlocks ways to develop meaningful connections with Christ, from a place deep in the heart, through generous, persistent, and influential love." — Ellen Clark Clémot, Sr. Pastor, The Presbyterian Church of Chatham Township, Chatham, NJ
"Michael Andrews makes a convincing case for centering empathy as a virtue essential for influencing and teaching people and communities. Engaging a wide array of resources across a long historical arc, he offers an authentic pathway accessible to people who learn in various ways. The Influential Christian is a valuable resource for all who long for a flourishing world." — David Emmanuel Goatley, Ruth W. and A. Morris Williams Jr. Research Professor of Theology and Christian Ministry, Duke Divinity School, and author of books including Were You There?
"Mike Andrews has written an important book on a crucial topic: leading from the heart to the heart of others for the sake of faithful Christian education and formation. Too often we think of educating people as if they are "brains on sticks" – here Mike shows beautifully the power of spiritual and emotional development and human connection for education, formation, and leadership. A wise and insightful book!" — L. Gregory Jones, Dean Emeritus at Duke Divinity School, President of Belmont University, and author of books including Embodying Forgiveness
"Grounded in Christian spirituality, this book brings inspiration to everyone who wants to have influence. It invites us to be truly and empathetically present with others, to reflect deeply and passionately, and to live and act from our hearts. These notions are elaborated with much care and depth, both theoretically and practically. The messages that this book conveys are both timeless and urgent and have important implications for teachers and coaches/mentors." — Fred A. J. Korthagen, Professor emeritus of Utrecht University, The Netherlands, specializing in teacher education and coaching, and author of books including Practicing Core Reflection
"The Influential Christian is a wonderful book filled with stories and wisdom gleamed by the author from leading theorists and practitioners from around the world. Michael Andrews has woven a wide array of quotes from the Bible and Christian leaders that clearly show how one can lead from the heart. His insights and guidelines on empathy are superb. I highly recommend this book for anyone who has a calling to truly and deeply care and support others." — Michael Marquardt, Professor Emeritus of George Washington University, co-Founder of World Institute for Action Learning, and author of books including Leading with Questions and Optimizing the Power of Action Learning
"Working from within a Christian perspective, Michael Andrews offers a number of wise reflections about virtue, empathy, practices, trust, influence, and many other crucially important topics, all ultimately in the service of helping us to grow in character and become more and more the people God desires for us to be. Dr. Andrews rightly notes that, 'Character development is more of a journey than a blueprint.' His book is a valuable resource to take along for the ride!" — Christian B. Miller, A.C. Reid Professor of Philosophy, Wake Forest University, and author of The Character Gap: How Good Are We?
"Dr. Mike Andrews offers an insightful leadership tool with this book. Leadership is influence, and Mike has written a comprehensive, yet pragmatic guide to assist in understanding how Christian influence is lived out in our lives as well as its impact on others. I highly recommend adding it to your library." — Keith O'Neal, Lead Pastor, Destiny Christian Center International, Muncie, IN